It's official! As of May 14th 2021 Greece will officially open to travelers
Greece is opening its borders gradually, in a safe and doable manner as of April 19th, 2021. In fact, WTTC (World Travel & Tourism Council) awarded Greece as the Global Covid-19 Crisis Management Champion for its efforts in addressing the Covid-19 pandemic and safely re-opening to tourists. The Global Champion Award for Covid-19 Crisis Management certifies that Greece is a top tourist destination with exemplary implementation of health protocols, with original and innovative solutions, with an unparalleled level of care for every traveler, for every family or group of tourists," said the Greek minister.
As of May 14th 2021 we will be ready to welcome all travelers again to Greece, following strict health protocols set by the National Public Health Organization and the Government.
Until May 14th, passengers from EU countries and the Schengen area, the U.S.A., the United Kingdom, Serbia, Australia, New Zealand, South Korea, Thailand, Rwanda, Singapore, the United Arab Emirates, the Russian Federation and Israel are allowed to enter Greece without a 7 days quarantine as long as they meet one of the following requirements:
a) Show a negative molecular test (PCR) for COVID-19, taken up to 72 hours before their entry.
b) Hold a certificate of vaccination against Covid-19, issued by a national authority in the English language, AND a fourteen (14) day period has elapsed since these passengers were fully vaccinated.
In any other case, they will have to self-isolate for 7 days as a precaution, at home or at their sojourn address stated in the PLF form. If they remain in Greece for a period shorter than seven days, then they will have to self-isolate until their departure. In case their test result is positive, they will be quarantined for 14 days. The same (7 days quarantine) applies to ALL international travelers arriving to Greece, except from residents of the above mentioned countries. Moreover, travelers are subject to random testing (rapid test) upon arrival, as per the procedure described in the Passenger Locator Form (PLF).
It is important to remember that all travelers must complete their PLF (Passenger Locator Form) until the day before entering the country and leaving the country.
In the meantime, before travelling, we recommend you check your government's travel advisory and the World Health Organization website for the most up to date information. You can also consult Greece's official page for up-to-date information about traveling to Greece.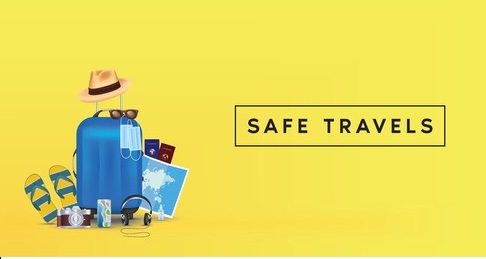 Greece sets high standards for a safe return back to travel
The health protocols for tourism have been examined and updated following consultations between the Tourism Ministry, the National Public Health Organization (EODY), the Health Ministry, the Covid-19 committee of experts and tourism sector bodies.
All hotels, transportation companies and tourism businesses will operate under strict health protocols, ensuring a safe return to travel both for the employees and hosting communities, as well as all visitors coming to Greece this year.
Vaccinations of the population continue at a fast pace with the vulnerable groups already having been vaccinated. Moreover, the population on the islands, which is considered vulnerable due to the lack of medical facilities, has also been vaccinated. Next in the priority list come the employees in the tourism sector, with vaccinations already taking place.
This year there will also be available in the pharmacies rapid self-tests and tourism workers will be tested once per week. Self-tests can be purchased also by travelers in any pharmacy.
With maximum standards and great care for your safety, Greece is ready to welcome you back!
Your safety is our priority